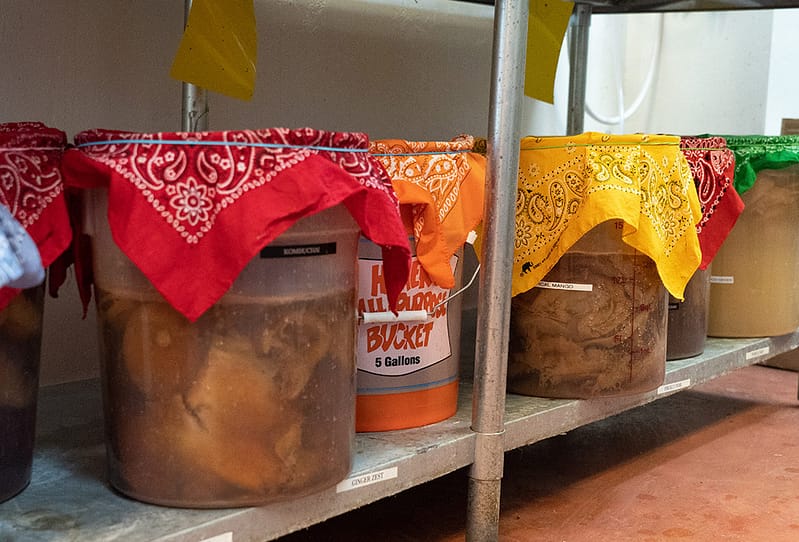 Kombucha is a fermented, sweetened black or green tea beverage. It contains a small percentage of alcohol and there are some harder kombuchas that contain higher percentages.
SCOBY is an acronymn that stands for: Symbiotic Culture of Bacteria and Yeast. It converts the sugar and caffeine from brewed tea into probiotics, amino acids, B-12 Vitamins, and much more.
FTC's SCOBY is a hybrid of three specific cultures deemed the best that we could purchase commercially, including a Jun SCOBY.